YOUR CREATIVE SPACES
We have a variety of spaces around the building. As funding is made available, these spaces will change and adapt and new spaces not seen here will come into use.
The Theatre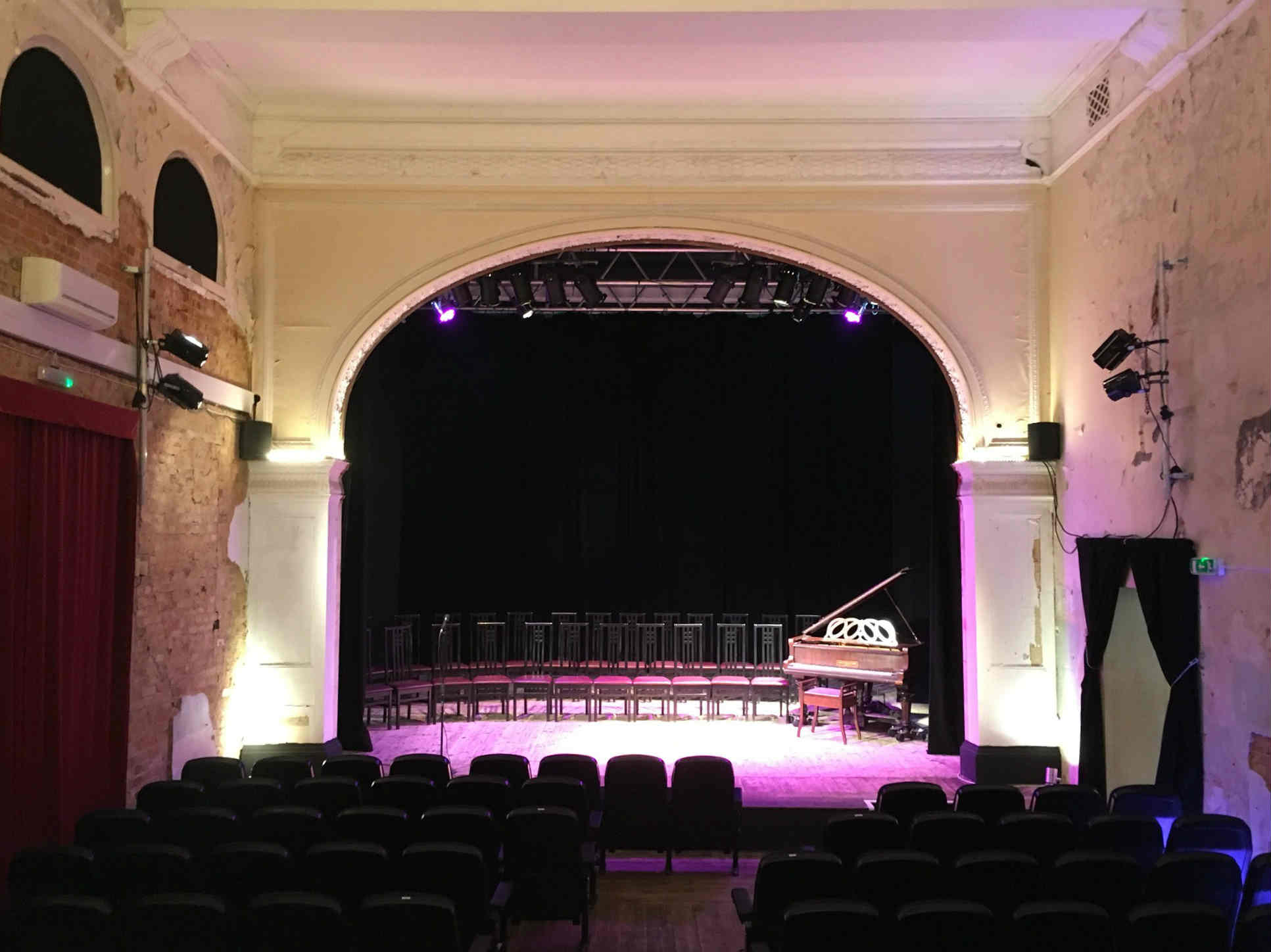 Built in 1870, our theatre was the private abode and performing home to the world famous Shelleys, a theatrical and literary dynasty from the 19th century. After a period of alternate use and recent purchase by the present owners, we are currently restoring the theatre to its former glory. The facilities are therefore still being worked upon and improved as investment allows. With a full year round performance and film programme, facilities include a 160 seat auditorium, small dressing room, baby grand piano, black box staging, lighting and sound facilities. This is our main creative space.
The Studio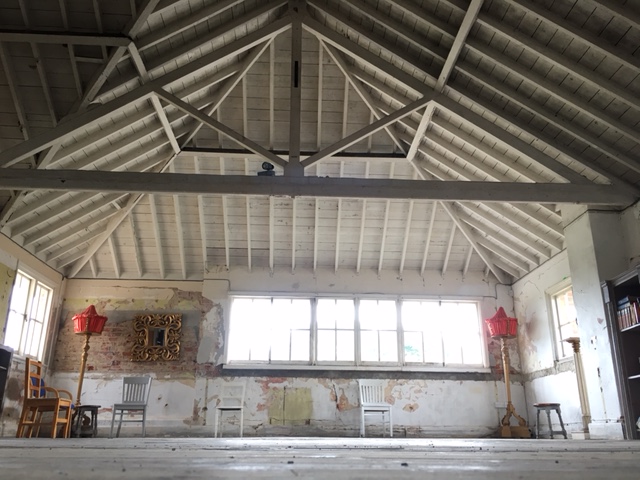 Our studio overlooks parkland towards the beach. It is situated above the auditorium and is currently accessed via a stairwell off the main foyer area. Toilets are back on the ground floor and this area is not suitable for people who cannot manage numerous steps. We hope to install a lift and heating as part of our plans for this area as well as refurbishing the wooden floor. The studio has the potential for greater use as restoration of the space gains momentum but is currently popular as a filming location.
The Mulberry Room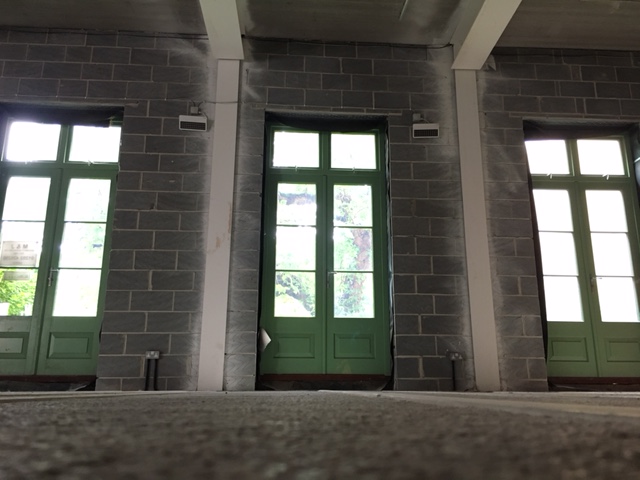 This is a large room that we are awaiting funds to convert into a dining and entertaining space. All profits from our catering operations will go straight back into the Shelley Theatre Trust. The space has occasional use for live bands and festivals but currently has uneven floor surfaces which present challenges. From winter 2016 we hope to have this rectified with a new floor and will then start programming this area as a temporary studio space pending its conversion for food and drink. Watch this space!
The Shelley Theatre Bar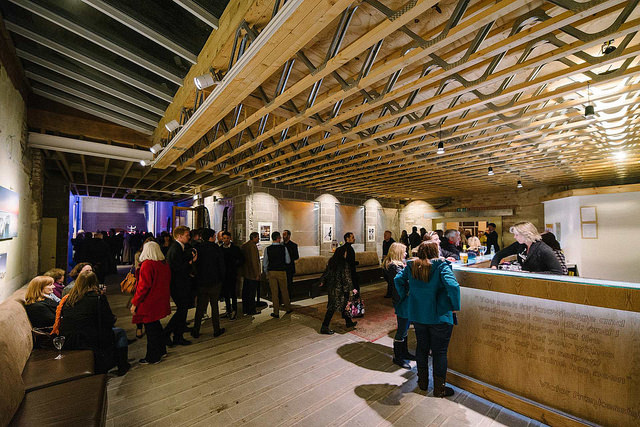 Situated on the ground floor with easy access and toilet facilities, this area is used for a wide variety of events as well as being the foyer space for our theatre. The bar serves a wide range of cold and hot drinks including locally sourced product. We also stock Purbeck Ice Creams.
The Chandelier Room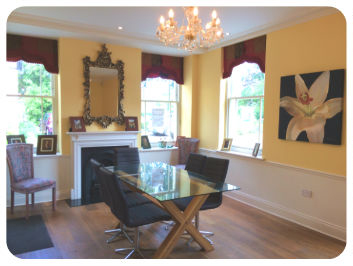 Our purpose built meeting room and one of the few truly finished spaces in the building! Seating 8 to 12 in board meeting style or up to 20 in theatre style, this room is the perfect location for a team meeting or a creative space for solving that next big problem!