DONATING TO THE PROJECT
Like all charities the Shelley Theatre Trust runs off kind donations from the community. We've achieved a huge amount through the generosity of the local community with a little help from some other theatres in the area, a few businesses and our landlords. Your donations will go to the renovation of the theatre and the surrounding spaces like the bar area and restaurant.
Currently your donations will go towards toilets finishing the toilet block in our basement.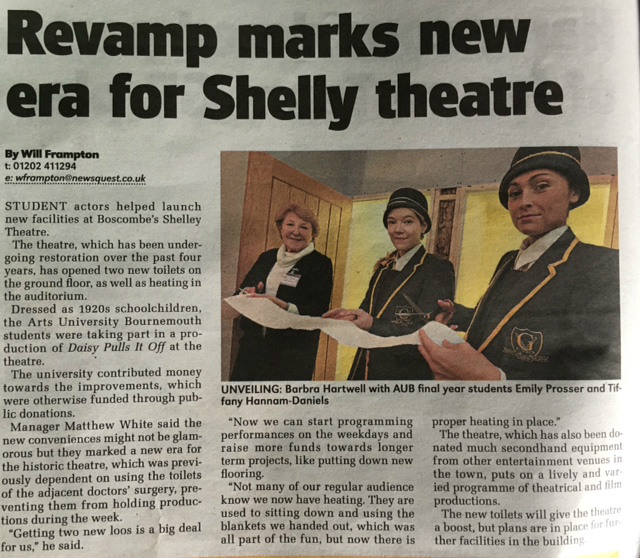 There are many ways to donate -
Call us for a chat on 01202 413600 about ways that you might be able to support us.
Or simply
Buy a ticket online and make a donation to us at the end of the purchase.
Donate as you visit us at the box office or in one of our collection tins.
Even buying a drink in our bar or a tub of ice cream is tremendously important as all our catering profits go straight back to the Shelley Theatre Trust