Shelley Theatre still remains closed but we are working away in the background issuing refunds and looking forward to the future and being open! We are hoping to return for our Summer Rep Season, as long as there are no restrictions in place and that it is safe to do so, as always, the health of our staff, volunteers and patrons is our highest priority. Once we have made a decision tickets will go on sale. The Shelley Theatre is determined to survive these challenging times. We would like to thank you all for the truly heart-warming support you have shown us, and we look forward to welcoming you back when we re-open.
BOX OFFICE & TICKETING INFORMATION
BOOKING ONLINE
Book tickets for our shows via this website. Find the event you wish to see, click 'Book' and you will be guided through the next steps.
For shows in the Shelley Theatre with reserved seating, you can select where you would like to sit. For shows in the Mulberry Room with unreserved seating, you will not be given this option.
To book for groups of 10+ or wheelchair spaces, please call us.
Online bookings include a fee of £1 per transaction.
Important access information: When booking theatre seats, Rows A to F are on ground level. Stepped access begins with Row G.
BOOKING IN PERSON OR OVER THE PHONE
If you are out and about in Boscombe, we would love to see you. Drop in to our friendly box office and let us handle your booking….and then enjoy a drink in our café!
Our regular hours are:
Monday to Friday 10.30am – 3.30pm
Saturday 11.00am – 2.00pm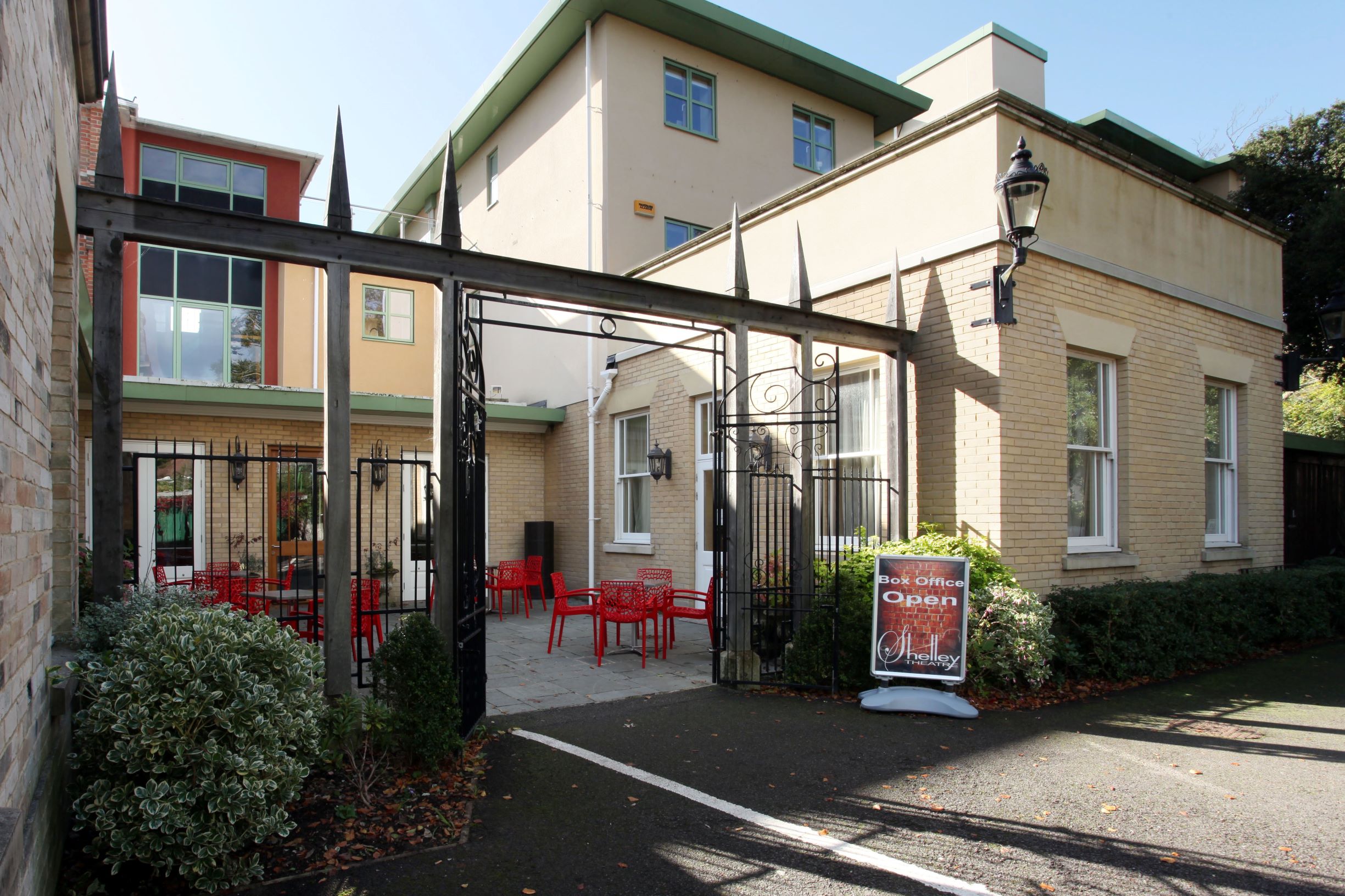 Please note: These times may change occasionally.
If you prefer, give us a call on 01202 413 200.
RESERVATIONS & REFUNDS
We regret we are unable to reserve tickets.
We also regret we are unable to offer refunds unless an event is sold out and we are able to re-sell your tickets to customers waiting for returns. To inquire if an event is sold out, please call the box office on 01202 413 600 or email boxoffice@shelleytheatre.co.uk
DOWNLOAD OUR SEATING PLAN here.